About Us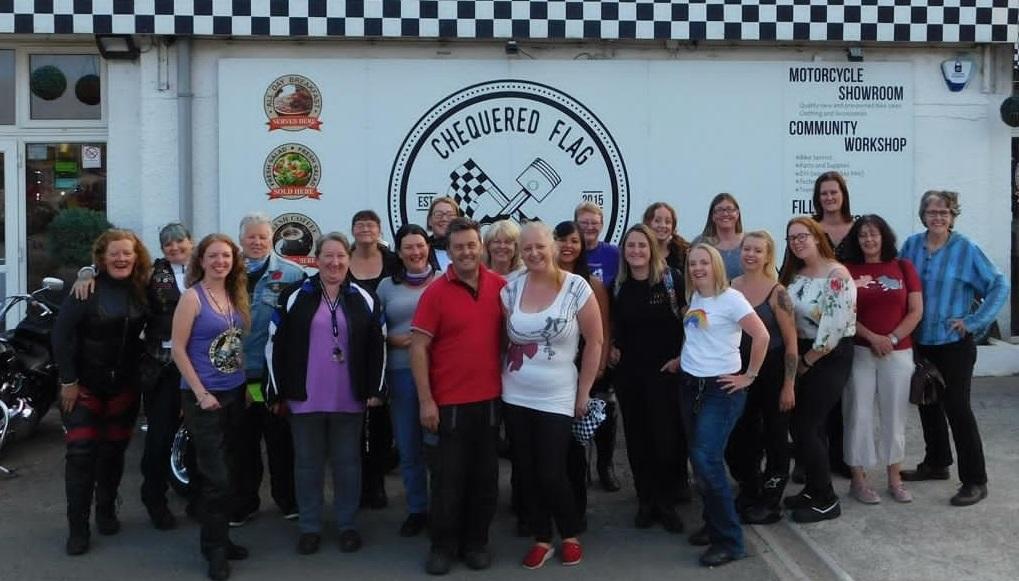 Five years ago, lifelong motorcycle enthusiasts, Robin and Karen Partington, built the Chequered Flag Café. Out of passion and hard work, they grew the business to a stage where it was ready to take the next step; Chequered Flag Motorcycles (CFML).
In 2019 MCN voted the Chequered flag Café as the 6th best motorcycle themed café in UK, to continue this success Robin and Karen have taken investment on board and launched CFML.
The Café's facilities provide a meeting point for bikers and travellers alike, the warm and friendly staff, welcome everyone. We provide a service to the local community, travellers and holiday makers who visit Cornwall. 'Everybody is welcome'
With their new investment partners, CFML is focussed on the customer and their experience, believing that 'Life is an adventure' CFML are reaching out to all bikers, providing a facility and service that is unmatched, with plans for further expansion soon.
CMFL bring a range of high-quality products with an adventurous theme, including used motorcycles, motorcycle parts and accessories to the market, at their shop on the A38 near Liskeard, Cornwall and on their e-commerce website.
Many of our bikes are 'appreciating assets', look after them and they will be an investment for the future.
The CFML workshop facility has been expanded and will shortly be offering a motorcycle MOT facility. At CFML 'If it can be fixed, we can fix it', Robin, whose working life has been in engineering and electronics, will be working with two experienced mechanics. We take in any motorcycle for repair, service and refurbishment.